High-quality carpet | The best cut pile, loop pile | Call Direct Floors today!

At Direct Floors, we offer a wide array of high-quality carpeting to fit any décor in a home or business setting. Our extensive selection includes all three textures of cut pile, as well as loop pile, in an eye-catching assortment of colors, textures and patterns.
We also offer high-quality foam padding or underlay to help provide softness, support and insulation to your carpet. Foam padding, which is just as essential as the carpet, also helps reduce noise within the carpet, allowing for tranquil use. We offer foam padding at varying levels of thickness to properly accommodate the carpet you select.
All carpeting and padding are professional installed by our flooring specialists, not sub-contractors. Our installers are thoroughly knowledgeable of the products we sell and can assist you in any way.
Our Cut Pile Carpets-

Plush– A smooth-faced carpet that is both thick and consistent in texture, presents a formal, warm look, and can be used in many settings.

Saxony– A luxurious and soft carpet with an irregular texture that is seen in many homes, with availability in wool, linen and silk.

Frieze– A durable, casual-looking carpet with fibers that are bent and twisted before they are looped and cut, making it bouncy and easy to walk on.

Our Berber Carpets
Berber carpets, which are loop pile carpets that are not machine cut, are named after its African origins and are available in:

Level loop– A singular-height carpet made of nylon, olefin or other material, and known for its durability.

Multi-level loop– A multiple-patterned carpet that is available in wool, camel hair or other material, and known for its resiliency.


When you visit Direct Floors, you get:



Next-day Installation Available
Whether you choose a cut pile or loop pile carpet, you can be assured that a Direct Floor product will not only enhance the beauty of your home, but the value, as well. Next-day installation is available on certain products.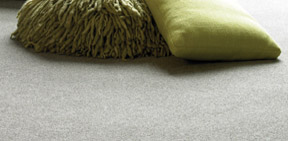 Call us for a free in-home estimate and shopping, or visit our showroom or shop online!
Get a foothold today on the best flooring solutions!