Extensive Hardwood Flooring Selection | Woods known for Their Character & Style

We offer an extensive selection of hardwood flooring from well know manufactures. Wood Floors are know for their beauty and style as well as their durability. There are two types of Hardwood floors - Engineered and Solid. Solid is just what it sounds like. However, Engineered is comprised of multiple layers (like plywood) and has only a top layer of the desired species, for example - mahogany. This "engineering" allows for better stability, and more resistance to humidity.

Our installers install with the greatest care and craftsmanship. They are experts in the products we work with and can make the appropriate suggestions to insure a proper installation on any type of substrate or subfloor that you may have.

Our Hardwood Floors

The prefinished and unfinished hardwood floors we offer are available in a huge selection of species, including:

* Amendoim
* Ash
* Australian Cypress
* Brazilian Cherry
* Brazilian Maple
* Brazilian Teak
* Brazilian Walnut
* Bolivian Rosewood
* Caribbean Rosewood
* Caribbean Walnut
* Heart Pine
* Hickory
* Jarrah
* Kempas
* Merbau
* Lapacho (Patagonian Walnut)
* North American Cherry
* North American Maple
* North American Walnut
* Patagonian Rosewood (Agnico)
* Padouk
* Pecan
* Pine (Yellow)
* Red Oak
* White Oak
* Santos Mahogany
* Southern Chestnut
* True Teak
* Tiete Chestnut
* Tiete Rosewood
* Tigerwood
* Timborana
* Wenge
* And, many more
Call us at 1-888-411-FLOORS (3566) for a free in-home estimate. We offer next-day installation on select Hardwood products.


When you visit Direct Floors, you get:



Our business philosophy, in a nutshell, is straightforward - your complete satisfaction.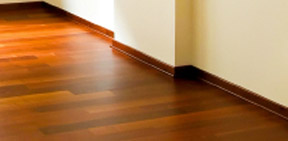 Great solutions for everyone
Great quality floors with superb service and prices have made us a popular choice among everyday homeowners and businesses looking for flooring solutions. Not only do we price match, we serve every customer. No matter how small or big the job, we are here to help.
Come see us at Direct Floors today!